Welcome to Kent Family Mediation Service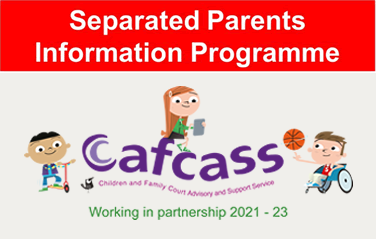 Kent Family Mediation is the largest, and most widely recognised family mediation service in Kent. We can offer  clients of varying income levels, the option of legally aided mediation or affordable private mediation fees.
Clients eligible to claim legal aid will receive free family mediation, with the other party also benefiting from a free MIAM and a free first mediation meeting once eligibility is confirmed.
Kent Family Mediation Service is the Kent Provider of the Cafcass Separated Parents Information Programme (SPIP) offering Court Ordered and Non-Court Ordered workshops.
If you are thinking about taking an ex-partner or other family member to court, then unless there are exceptional circumstances, you will need to attend a Mediation Information and Assessment Meeting (MIAM) before you can apply to go to court.
Family mediation is a quicker, less costly and much fairer way for separated couples to discuss and reach amicable agreements outside of the court process. We are able to offer a variety of different options for successfully resolving family legal matters. Our qualified family mediators can help to sort out arrangements for the children, what happens to the family home and the best way of dividing up debts, pensions and finances, either before or after a divorce or relationship split.
Find out what some of our past mediation clients have said about Kent Family Mediation Service.
Our Affiliations & Accreditations
Family Mediation Services
Family Mediation is the courts preferred way of resolving an argument, or issues that occur after a separation, or the breakdown of a relationship;including sorting out child contact, the custody of a child, child support maintenance and disputes…
More Information
Separated Parents Information Programme
Kent Family Mediation Service are pleased to announce that we have been granted a contract to provide Parenting Information Programmes in Kent on behalf of Cafcass. We hold the SPIP courses in a number of locations in Kent…
More Information
"I wouldn't change anything, all the service I received was good."
"I can't think of any changes I would make to Kent Family Mediation Service – keep up the good work!"
"Michelle, I cannot thank you enough. You and your team have been so kind and efficient. We will remember you in our prayers Michelle. God bless you."
"May I say that the lady we saw for mediation in Canterbury was really helpful and amazingly calm, PLEASE send her a big thank you for helping us to resolve our differences, we are very grateful to her indeed!"
"Thank you for all your help with our case. The service was excellent especially the service from the admin team".
"Family Mediator Bernardina is a credit to you"
"Family mediation was very helpful, although a difficult time for ourselves. Many thanks. "
"I would like to thank our Family Mediator for helping us through this process. She showed both support and impartiality to both my husband and myself "
"My Family Mediator was Sarah and I wouldn't change a thing about our family mediation"
"A first class service from the Kent Family Mediation Service mediators!"