Solicitor Supported Mediation
Choosing a Solicitor to Work With You During the Family Mediation Process
Kent Family Mediation Service are very much of the belief that it is wise to consult with a family solicitor at key times during the family mediation process, most especially at the point of reaching an agreement with the other person.
But whether you qualify for Legal Aid, which pays for all of your mediation sessions plus free help from a participating family solicitor or whether you are a private fee paying family mediation client and want to pay privately for a solicitor, which firm of family solicitors will you choose to work with you during the family mediation process?
To assist you with this important decision, below are tables by area that contain the names of a number of reputable family solicitor firms in Kent.
All of the Solicitor firms listed here work collaboratively with Kent Family Mediation Service and fully support the family mediation process. Click on the name of your chosen family solicitor firm to go through to that firm's website, please give Kent Family Mediation Service a mention if you contact them directly.
North Kent Family Solicitors

Manak Solicitors
Name of Kent Solicitor Firm Manak Solicitors Location of Solicitors in Kent Gravesend Name of Family Solicitor Aneeta Kang Solicitors Contact Tel No. 01474 324529 Free Legal Help for Legal Aid Mediation Clients No Paid for Legal Help for Private Mediation Clients No Free Help with Family Mediation & Legal Aid for Domestic Violence Clients* No
Visit Solicitors
Mid Kent & Medway Family Solicitors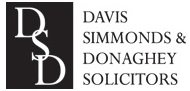 Davis Simmonds and Donaghey
Name of Kent Solicitor Firm Davis Simmonds and Donaghey Location of Solicitors in Kent Gillingham Name of Family Solicitor Sarah Foster Solicitors Contact Tel No. 01634 852700 Free Legal Help for Legal Aid Mediation Clients Yes Paid for Legal Help for Private Mediation Clients Yes Free Help with Family Mediation & Legal Aid for Domestic Violence Clients* Yes
Visit Solicitors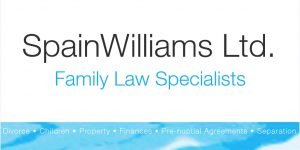 Spain Williams Ltd
Name of Kent Solicitor Firm Spain Williams Ltd Location of Solicitors in Kent Maidstone Name of Family Solicitor Michelle Samuel Solicitors Contact Tel No. 0775220 2334 / 01689 235 880 Free Legal Help for Legal Aid Mediation Clients No Paid for Legal Help for Private Mediation Clients Yes Free Help with Family Mediation & Legal Aid for Domestic Violence Clients* No
Visit Solicitors

Thomas Haywood Solicitors
Name of Kent Solicitor Firm Thomas Haywood Solicitors Location of Solicitors in Kent Maidstone Name of Family Solicitor Sarah Haywood Solicitors Contact Tel No. 01892 765013 Free Legal Help for Legal Aid Mediation Clients No Paid for Legal Help for Private Mediation Clients Yes Free Help with Family Mediation & Legal Aid for Domestic Violence Clients* No
Visit Solicitors
* Domestic Violence must be evidenced and documented
Family Mediation Services
Family Mediation is the courts preferred way of resolving an argument, or issues that occur after a separation, or the breakdown of a relationship;including sorting out child contact, the custody of a child, child support maintenance and disputes…
More Information
Separated Parents Information Programme
Kent Family Mediation Service are pleased to announce that we have been granted a contract to provide Parenting Information Programmes in Kent on behalf of Cafcass. We hold the SPIP courses in a number of locations in Kent…
More Information
Our Affiliations & Accreditations