The Family Mediation Process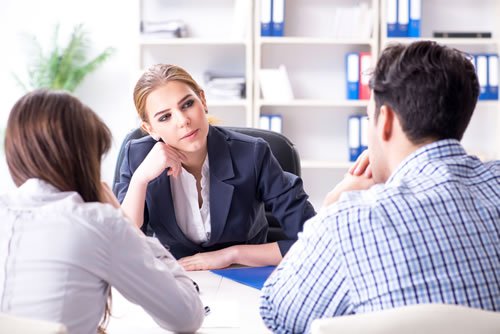 Below is the family mediation process from the initial referral stage through to an agreement being reached in family mediation.

1. Referral

A referral is made to Kent Family Mediation Services by one of the opposing parties. A referral for family mediation can be made by either the person who wants to attend family mediation, a Family Solicitor, a Family Support Worker, a Social Worker, or another organisation e.g. Relate or the Citizens Advice Bureau.

2. A member of Kent Family Mediation Service staff contacts both parties (applicant first) to:-
Establish that each person is willing to attend a MIAM (mediation information and assessment meeting)

If clients are assessed as being eligible to claim for Legal Aid, then they will recieve free mediation.

Family mediation clients who wish to pay privately, or who are found not to be eligible for Legal Aid are requested to make payment to Kent Family Mediation Service prior to the family mediation meeting taking place. Please see our

 

Private fees and Legally Aided Mediation

 

page.


3. MIAM (Mediation Information and Assessment Meeting) with Kent Family Mediation Service
Family mediation clients are individually screened for domestic violence

The case is assessed for suitability for family mediation.

Kent Family Mediators check each family mediation client's up to date proof of income, (and that of any new partner they may be living with) that is brought to the meeting, and go through their eligibility for Legal Aid. This will be double checked once the paperwork is returned to the office. If one client is found to be eligible, then the other mediation client will be entitled to a refund of their MIAM (mediation information and assessment meeting) fee, or this may be carried forward to pay for their second m

ediation meeting if they wish to proceed with family mediation.  The first mediation meeting will also be free to the private paying client.

Family mediation clients are given an explanation of the family mediation costs, the family mediation process and the Kent Family Mediation Service Code of Practice.

If mediation clients wish to continue with family mediation, they both sign an Agreement to Mediate.

The MIAM (mediation information and assessment meeting) may then proceed straight into a first family mediation meeting, or the family mediation meeting may be booked to take place at a later time.

4. Joint First Family Mediation Meeting (up to 2 hours)
Discussions take place between the Family Mediator and both family mediation clients.

Issues for family mediation are established.

In child only cases' Tasks are set. This could be to provide more information in a financial case or for both clients to trial an agreed, temporary pattern of child contact.

In some cases (depending on the type of circumstances, how well each family mediation client has prepared for the mediation meeting and how they have communicated in the mediation meeting) an agreement may be reached at the first mediation meeting.

5. Further Joint Family Mediation Meetings (up to 2 hours)
Required disclosure documents must be produced before a further meeting can be arranged'Further discussions and then negotiations take place. 

Future financial needs are considered.

Goals are established.

Consideration is given to different options which may enable the resolution of the dispute.

Family mediation meetings continue until a proposal has been reached that is acceptable to both family mediation clients.

The number of family mediation meetings in the family mediation process may vary depending on the complexity of the mediation case. The average number of family mediation sessions needed is between 2 and 3.

6. Agreements made in family mediation: agreements reached in family mediation
For finance and property and all issues family mediation, a draft Memorandum of Understanding will be drawn up by the Family Mediator for both family mediation clients to sign, after which a Final Memorandum of Understanding will be produced.

If family mediation clients wish, this is then given to their Family Solicitor or Divorce Solicitor, so that they can seek independent legal advice.

This document can be passed to a nominated Family Solicitor, who will draw up a Consent Order and have this Consent Order endorsed by the Family Court, which will make it legally binding. The Family Solicitor's work will be free for those who are eligible for Legal Aid.

 In cases of Child Only Family Mediation issues, a Statement of Outcome will be drawn up instead of a Memorandum of Understanding. This mediation agreement is flexible and it can be varied as the child gets older and his, or her needs change.

The mediation agreement can reflect the conversations that have taken place between parents and the mediation agreement may involve both long term and short term co-parenting plans or a parenting plan
Many mediation clients have successfully resolved their separation, divorce, or family legal dispute using Kent Family Mediation Service. Make an online referral for family mediation in Kent, email us to contact us, or ring the office between 9.30am and 4.30pm Monday to Friday on 01795 410457.
Kent Family Mediation offers Family Mediation in East Kent, Family Mediation in South Kent, Family Mediation in South East Kent, Family Mediation in Mid Kent,  Family Mediation in West Kent,  Family Mediation in Thanet. Family Mediation in Sheppey, Family Mediation in the Weald of Kent, Kent Family Mediation has accessible family mediation centres in Ashford, Bromley, Canterbury, Chatham, Dartford, Dover, Gillingham, Maidstone, Northfleet, Ramsgate, Sevenoaks, Sittingbourne, Tunbridge Wells.
Family Mediation Services
Family Mediation is the courts preferred way of resolving an argument, or issues that occur after a separation, or the breakdown of a relationship;including sorting out child contact, the custody of a child, child support maintenance and disputes…
More Information
Separated Parents Information Programme
Kent Family Mediation Service are pleased to announce that we have been granted a contract to provide Parenting Information Programmes in Kent on behalf of Cafcass. We hold the SPIP courses in a number of locations in Kent…
More Information
Our Affiliations & Accreditations