Separated Parents Information Programme (SPIP)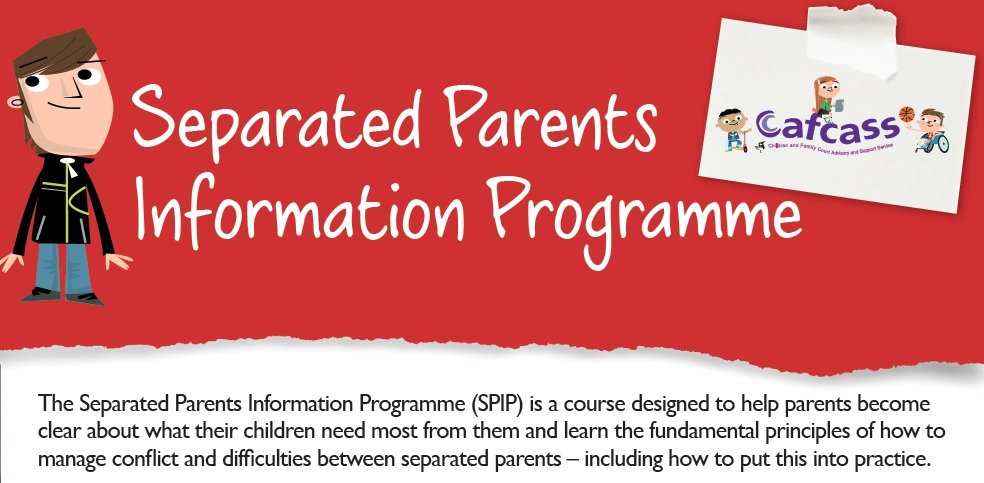 Kent Family Mediation Service are pleased to announce that we have been granted a contract to provide Parenting Information Programmes in Kent on behalf of Cafcass.
SPIP Workshop Details
We usually hold the SPIP courses in a number of locations in Kent. However, due to the Covid-19 pandemic these are currenlty online via Zoom. PLEASE NOTE UNLESS OTHERWISE STATED, THERE IS NO PARKING AT THE VENUES AND THEREFORE PUBLIC CAR PARKS WILL NEED TO BE USED:
Ashford (at the Ashford Volunteer Centre, Brewick House, 8 Alwick Lane, Ashford, TN23 1PF)
Canterbury (at Thanington Neighbourhood Resource Centre, Thanington Road, Canterbury, CT1 3XE – parking at venue)
Chatham (at St George's Hotel, 7-8 New Road Avenue, Chatham, ME4 6BB – parking at venue)
Dartford (at Tree Estate Community Centre, Cedar Road, Dartford, DA1 2RS – parking at venue)
Maidstone (Maidstone Community Support Centre, 39-48 Marsham Street, Maidstone, ME14 1HH)
Sittingbourne (at 1 London Road, Sittingbourne, Kent ME10 1NQ – parking in street for 2 hrs only, so advisable to use public car parks)
SPIP attendees only need to attend one workshop.
When face to face, the workshops all start at 9.45am and finish at 2.30pm, Monday to Saturday though some workshops are available in Sittingbourne 4.00pm to 8.30pm mid-week. Refreshments are provided, however attendees are advised to take along a packed lunch, and to inform the SPIP Coordinator in advance of any special needs, or requirements i.e. Language needs, learning disabilities, physical disability, or impairment etc.
Children or babies cannot be brought to the workshop.
Ex-partners do not attend the same SPIP course.
Court Ordered SPIP
Once you have been ordered by a Court to attend a SPIP, the Court will contact Cafcass, who will then forward a SPIP referral onto us as your nearest workshop provider. Once we have received your SPIP referral from Cafcass, we will automatically make contact with you. If you are concerned that you haven't heard from Cafcass, or us, then please contact Cafcass to track your referral.  
Arranging a SPIP Workshop
Once we receive your referral, Tracy, the Kent Family Mediation Service SPIP Coordinator will contact you to arrange a workshop.  It is a requirement by Cafcass that the SPIP course should be attended within 20 days from the date the SPIP referral has been received by Kent Family Mediation. Tracy can be  contacted at kfms@kentfms.co.uk.
Once a workshop date has been confirmed with Tracy, a confirmation letter will be sent to confirm the date, time and location of the workshop, with a venue map, and further information about the SPIP course. Attendees will also receive a text message before each SPIP workshop, to remind them of the details and a reminder to take their unique participant number (provided by Cafcass, not us), and the link to the online Cafcass feedback form, (which needs to be completed by the attendee at the end of the day, before they leave the workshop). This link can be found at the bottom of the workshop confirmation letter. A certificate of attendance will be given to all attendees at the end of the workshop.
Non-Court Ordered SPIP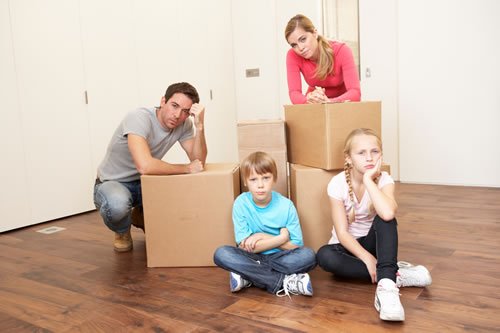 The SPIP course is only free to those who have been ordered to attend the SPIP by the Courts. However, others can attend for a fee of £98 per person, including VAT, providing that they aren't already in the court process.
The SPIP is designed to be supportive in helping parents understand what children need when they separate, to think about the impact that conflict has on everyone and to find ways of managing that conflict.
It is delivered in mixed groups consisting of mothers, fathers, grandparents, court ordered and private participants. You don't attend the same programme as your ex partner or where relevant, your new partner.
Most people find it very helpful and often say that they wished that they'd attended earlier.
Please note: the private SPIP is unlikely to be appropriate for you at this time if you are currently in court, there is a non-molestation or occupation order or if you think your children are at risk of harm.
If you are currently in court, Cafcass will decide whether it is appropriate in your situation, if it is then court ordered it will be free to attend.
If you are a private client and you wish to attend a Non-Court Ordered SPIP, please contact our SPIP Department for more details. 
If you are a solicitor, a legal representative, or are from another organisation, and you wish to make a referral for a parent to attend a SPIP, as a private, fee paying client, please complete the Kent Family Mediation Service private referral form, and email it to us. We will automatically contact your client, or service user, on your behalf. 
Below are some of the comments, and positive feedback, received from SPIP attendees at the end of their Cafcass SPIP course.
"It's made me have a greater appreciation of my daughters feelings"
"Good sound advice, from an independent person"
"It's made me look at things differently."
"Made things simple to understand"
"Very good service"
"Very helpful and understanding. They helped me in a dfficult situation"
"They listened and were non-judgemental"
"It was a good course, good discussions"
"Made me feel at ease"
"Very good atmosphere, very friendly"
"They were approachable and responded well to the participants"
"They recognised that we are all trying to do the right thing as parents"
"Nice ladies doing the course"
"Debbie, thank you for being so helpful and kind. I really appreciated it"
"The whole course was informative"
"The presenters did well in engaging the group to communicate with each other on a emotional level and provided support"
"They made me feel welcome and comfortable"
"Very well taught and explained"
"Allowed us time to discuss"
"Learnt a lot and will move forward for my son"
"Friendly, open and constructive"
"Very understanding and professional"
"Covered all relevant information"
"Explained things simply"
If you require any further information about the court ordered/ Cafcass SPIP course, please contact our SPIP Coordinator.
Family Mediation Services
Family Mediation is the courts preferred way of resolving an argument, or issues that occur after a separation, or the breakdown of a relationship;including sorting out child contact, the custody of a child, child support maintenance and disputes…
More Information
Separated Parents Information Programme
Kent Family Mediation Service are pleased to announce that we have been granted a contract to provide Parenting Information Programmes in Kent on behalf of Cafcass. We hold the SPIP courses in a number of locations in Kent…
More Information
Our Affiliations & Accreditations